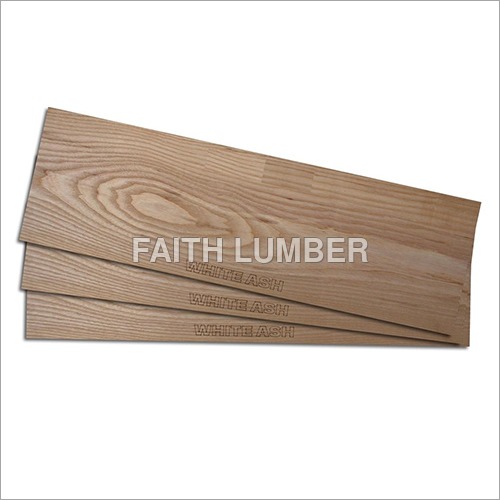 White Ash Wood
Product Code : White Ash
Product Description
Owing to our decades expertise, we are able to offer gracefully designed array of White Ash Wood. Known for hardness, this wood is used for making handles of tools like hammers and shovels. At well equipped premises, the offered wood is cut and finished by our ingenious team of professionals. Furthermore, the provided White Ash Wood can be bought from us at industry leading prices.

Key Points:

Pest resistant
Water proof

No decay with time
Free of unpleasant smell
Color/Appearance:

Heartwood is light brown in color, and darker shades can also be realized. Sapwood is wide, and tends to be light brown or beige. It's not always sharply or clearly demarcated from the heartwood.

Grain/Texture:

Ash-wood has a moderate to coarse texture similar to oak wood. Grain is regular and straight, but sometimes fairly curly or patterned boards can be found.

Workability:

Produces good results with machine tools and hand both. Glues, stains & finishes well. Reacts well to steam bending.

Odor:

Ash-Wood has a distinct, somewhat unpleasant odor when being worked.

Sustainability:

This species of wood is not listed in the CITES Appendices, or on the IUCN Red List.

Common Uses:

Flooring, mill work, boxes & crates, baseball bats, and other turned objects.
White Ash Wood
Botanical Name: Fraxinus Excelsior

Origin: European

Average Dried Wt.: 18-21 kg/Cft
Uses
Flooring, Furniture, Interior, Sports Goods, Gift Items, Hand Tools
Common Sizes
Lengths: 3 ft to 14 ft
Widths: 3 inch to 12 inch
Thickness: 1.5"/2"/3"
Grades
Economy, Standard, Premium
Faith Recommendation
Sports Goods & Flooring